4 min read
Nonprofits, Discovery Gets Your CRM Implementation Started on the Wrong Foot. Here's What To Do Instead.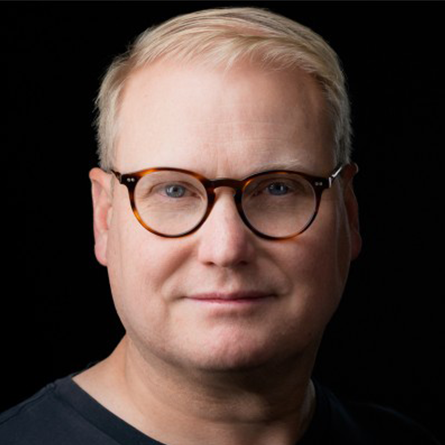 Tim Lockie : April 20, 2021
For nonprofit development directors, a robust CRM system is your key to squeezing out every juicy bit of donor data possible to help you make those big asks and achieve your organization's fundraising goals. Not having a robust CRM equals not having deep insight. And that lack of deep insight leaves you unable to easily meet your nonprofit's critical funding needs.
So if your CRM hasn't resembled a well-oiled machine in quite some time, you may be making the case for a new one. And with a new system comes the CRM implementation journey — a chance for your organization to start fresh, iron out its pain points, and get well on your way to maximizing your nonprofit's wealth of data.
But if your organization begins its implementation journey with a discovery phase, you may be starting in the wrong place, thereby taking your CRM implementation down a resource-wasting path.
To make sustainable changes in your organization's operations (and thus how your staff works with your CRM system) you need a diagnostic test first and foremost.
A diagnostic test is an assessment of your organization and its technology to evaluate how they work together (and find the kinks), then tailor a solution that sets the course for a successful implementation process. When you head straight to discovery, your solutions are often prescribed without taking a holistic view of how your organization and CRM work together. Down the road, you'll find familiar pain points over and over again because your prescribed solutions were trying to fit a square peg in a round hole.
Don't Be Fooled: Diagnostic and Discovery Have Critically Different Outcomes for Your CRM Implementation
With any new CRM implementation, there's a lot of hope and anticipation felt through every level of your organization. You can't wait to get a new system that works better than what you have. And your staff can't wait for a new system that makes their jobs easier.
But all that excitement can quickly fizzle out once the discovery phase starts and the solutions for solving pain points look hauntingly familiar. (And spoiler alert: they don't work well in the long-term.)
The reason you need a diagnostic test from the get-go is to help you and your implementation consultant learn more about who you are so your solutions are tailored to your organization's specific needs. A discovery process simply fits your nonprofit's pain points into an ill-fitting existing solution.
In other words, a diagnostic test works to articulate your needs from an organizational functional perspective. A discovery process is an itemization of what's working and not working for your organization without investment in your organization's culture and its capacity for change.
The outcome of discovery is a CRM implementation that can risk re-creating the exact same problems you're investing in your CRM to solve.
Diagnosing how the pain points (and successes!) you're experiencing with your CRM technology are connected to real changes your organization can make.
And those real changes don't depend on technology at all.
A Closer Look at What a Diagnostic Test Looks Like in a CRM Implementation (Hint: It's Not About the Tech)
When your organization utilizes a diagnostic process instead of your check-the-box discovery phase, you'll be asked questions about your organization that you may not have thought about before. And they're questions that reveal more about your staff and their behaviors than anything else.
These are substantial questions that will help your implementation consultant understand your organization on a deeper level and therefore craft targeted solutions. These questions may include:
How do staff connect technology to their work? Is your staff just punching buttons to satisfy a workflow requirement then using their own Excel sheet on the side as their real source of truth? If so, what's behind their motivation to not use the current system?
Does the CRM system make your job easier or harder? Does your technology solve pain points or create them? The CRM should make everyone's job easier, but if it adds more work, it's helpful to know how and why.
Are your resources distributed evenly? Does your entire tech stack depend on one or two staff members? If so, why? And how does this affect their daily workflow? And what would happen if that person won the lottery and left your organization?
When you start a digital health review instead of leading your CRM implementation with a discovery phase, you'll realize it's not about the technology at all. It's about the human investments you make that are unrelated to completing a technology implementation process successfully.
A discovery phase will identify tactical, itemized steps for improvement, which is important but won't ultimately solve the root cause of your organization's trouble with the tech. That's because discovery is designed to document existing processes and procedures for replication in a new tech stack.
So if there are any pain points in the current system that aren't uncovered in the diagnostic, then guess what? They will be replicated in the discovery phase.
If you want a CRM that's everyone's trusted source of truth, you need a staff that is happily using it in the way it is intended for your organization's unique needs. Therefore, a diagnostic assessment of said unique needs before should preclude any pain points from being carried over. Otherwise, you're not changing behavior, you're only changing tech stacks.
The diagnostic assessment — not discovery — is the first thing that changes behavior.
With the Secret Power of a Diagnostic Assessment, Your Nonprofit Has More Resources to Change the World
Your nonprofit needs to devote all the time and resources it has to change the world. Therefore, you don't have time or funds to waste on a CRM implementation that puts you in the same place where you started — with a system you and your staff reluctantly use, and data that doesn't give you the insight necessary to properly fundraise.
But now you know the secret to getting started on the right foot with your next implementation starts by looking at changing behavior in your nonprofit's staff, which can only be done through a diagnostic assessment before the discovery phase.
We've shepherded many nonprofit organizations to CRM implementation success by first taking a deep dive into their operations and pain points — and solving them accordingly, putting people first. If you want your CRM to be a well-oiled machine right out of the implementation gate, let's connect.