3 min read
Why Reinvent the Wheel? Three Apps to Ease Your Non-Profit Life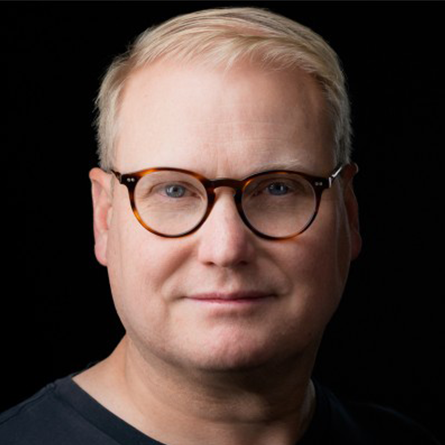 Tim Lockie : September 19, 2018
Reilly Ellis recently used these apps for a Now It Matters Client. We will be making use of them now that she introduced them to us. They are either free for non-profits or free with use limits.
Super Clone (free for non-profits) - LuminosityCRM, LLC - AppExchange
Super Clone is a pack of three pages that help with cloning, editing, and copying standard or custom objects with their related lists.
After playing with Super Clone via their "Test Drive" org, I am impressed with its functionality. I can go to record and choose to clone all or part of it to a different record.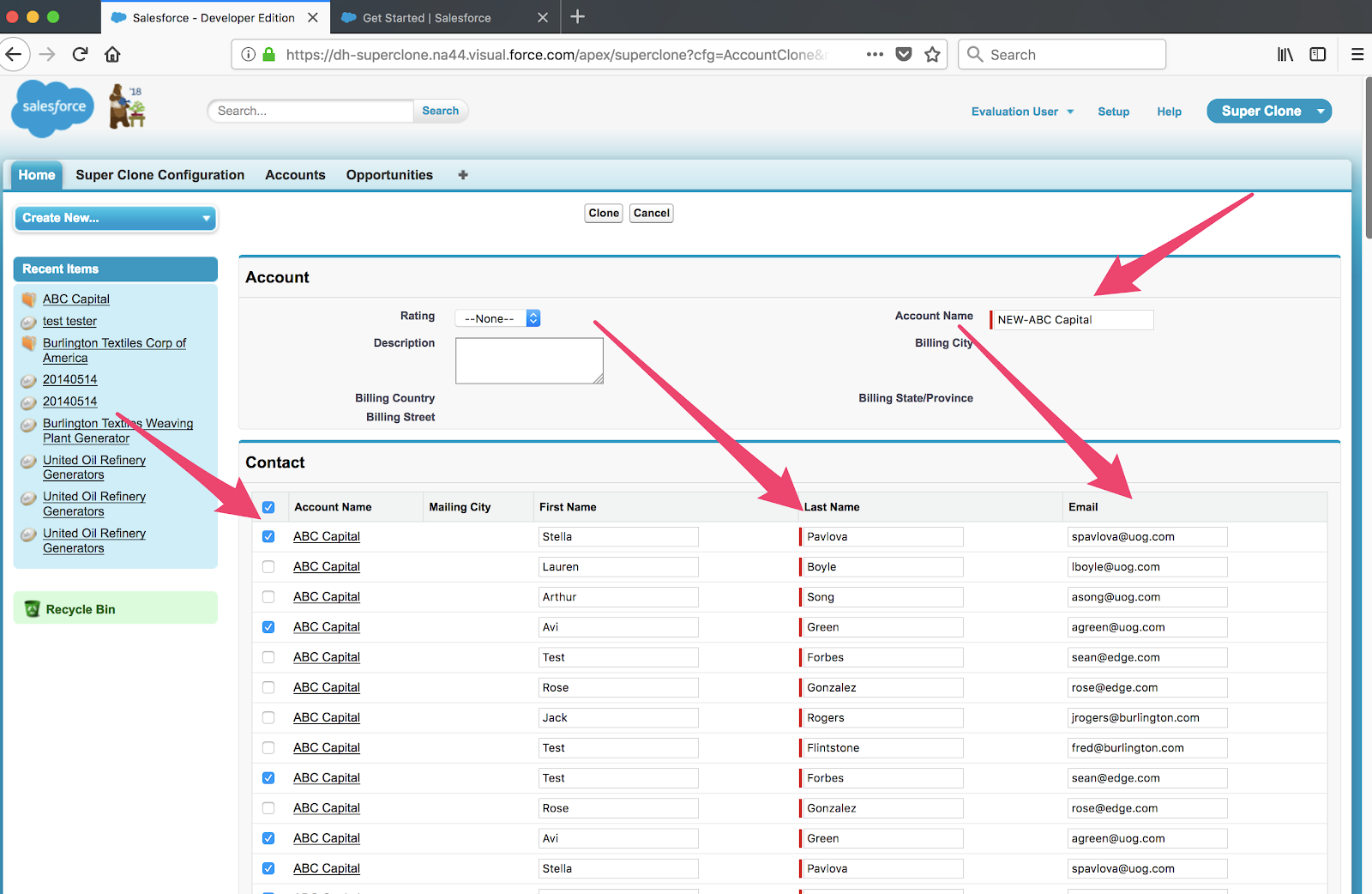 In this case, I am pretending that ABC Capital is a foundation that donates to my non profit. The foundation has decided to split into two different entities (as foundations do). Some programs and program officers will be will be moving to NEW ABC Capital and some will stay with ZYX Capital.
So, I choose to clone the Organization Account. Then I can choose which records from the Contacts and Opportunities related lists should be assigned to each new account. I can even edit as I go along.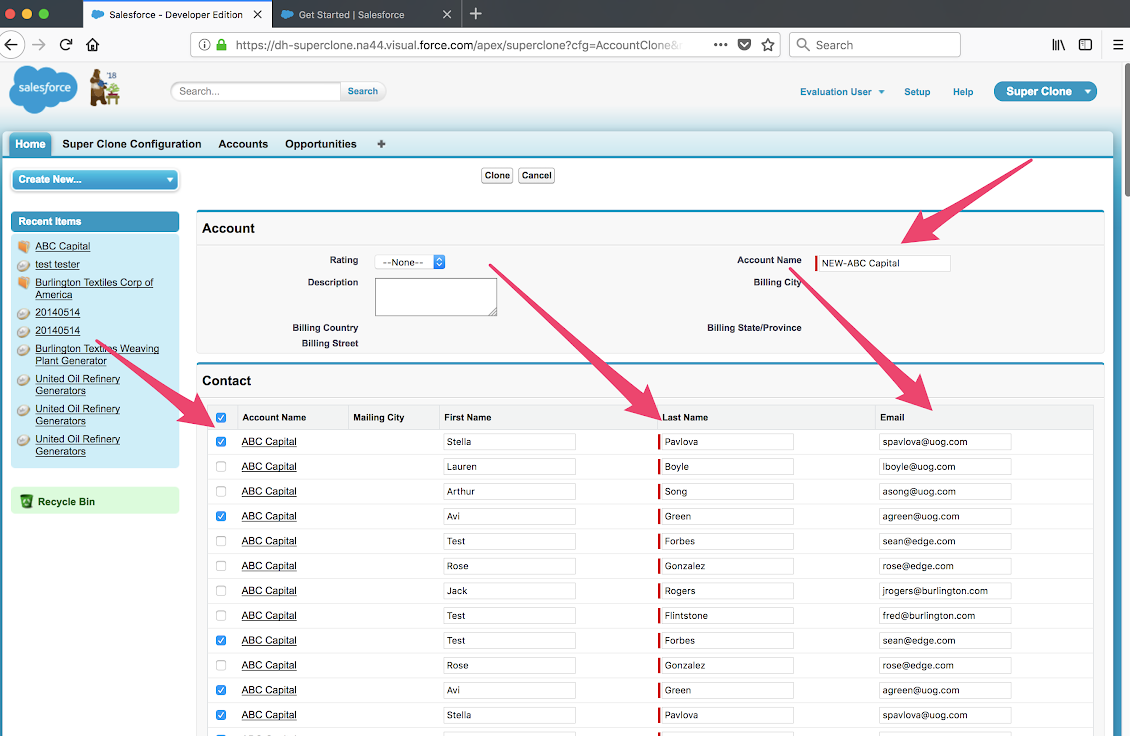 Here's my new record for NEW ABC Capital: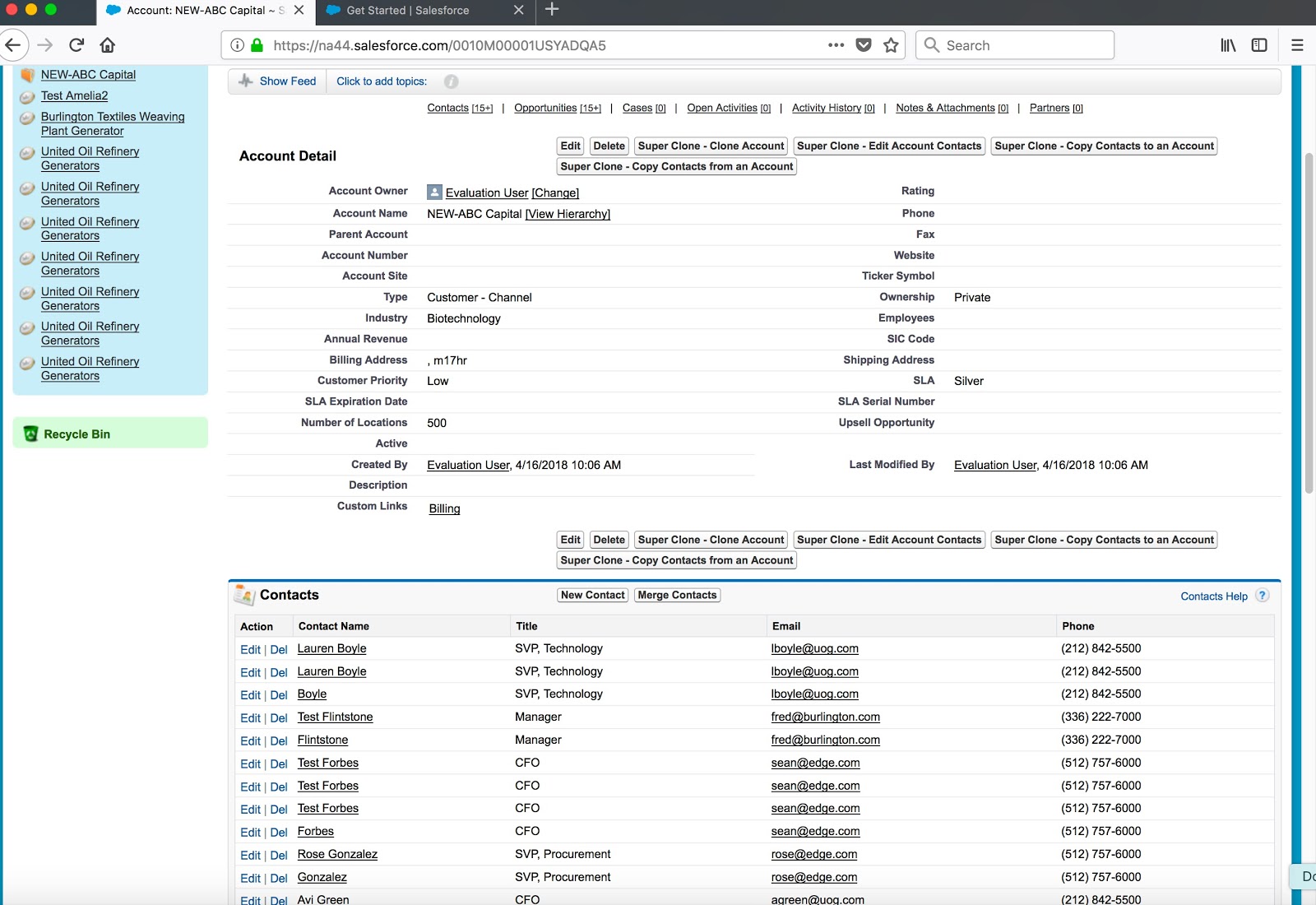 I can configure the app to fit my needs, easily deciding which fields users are able to edit and see. I can also control actions for each field.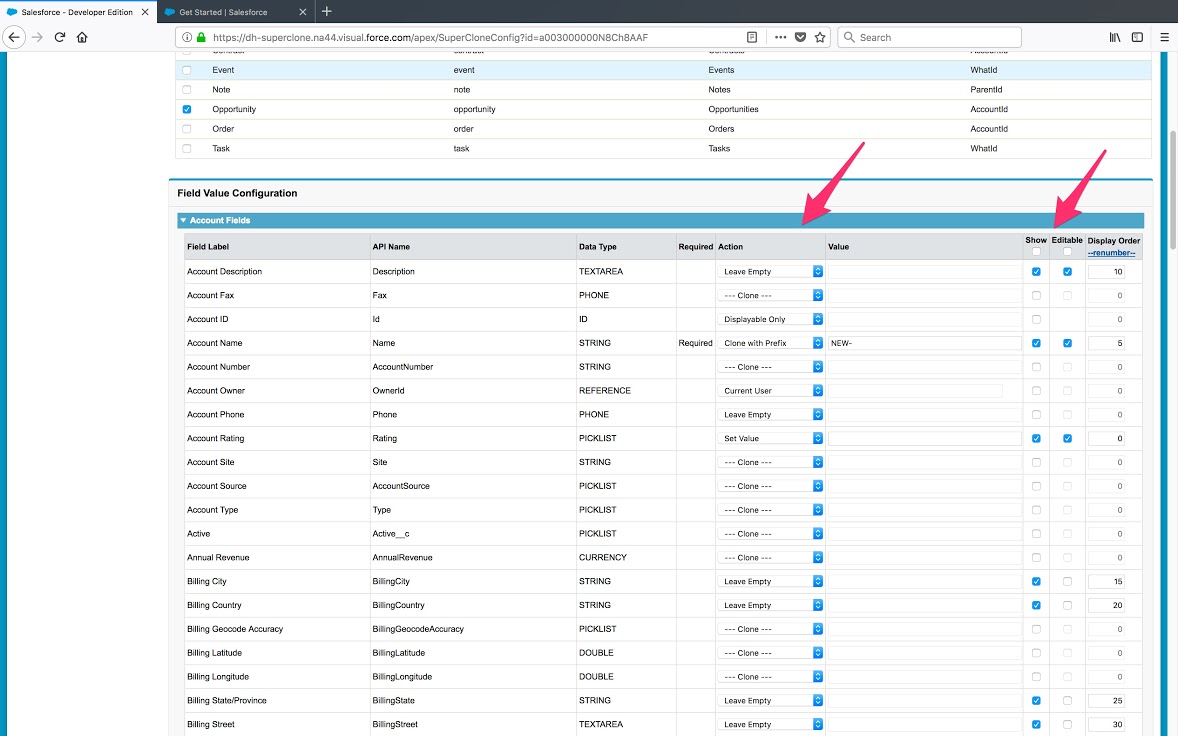 I can imagine several other non-profit use cases for the app which allows users to clone records along with related lists.
Salesforce Campaigns are sometimes tediously click-heavy. Two smart apps give users the ability to quickly find and record information so they can get on to the important business of fund-raising.
Campaign Call Down Manager - Salesforce Labs - AppExchange
Quickly allow reps to call down a list of Leads and Contacts associated with a particular campaign. Reps can update Campaign Member Status and quickly add an activity to Leads and Contacts without leaving the page.
This neat one page app allows users to skip clicking back and forth between Leads and Contacts and campaigns. In this example I am pretending that my Campaign is an annual conference and I'm keeping track of who has responded to invitations.

I go to the Campaign Call Down Manager tab. Then I choose my campaign and select by status and/or owner. In this case, I call campaign members who I own and who have responded to our invitation. I can make my notes and change the status of members right on the page.

If I want to see more or less information I simply click "settings" which is conveniently located right below my pull-down choices. I can easily choose which information I need to see right now:

Once I click save, the information is right where I need it.

AAkonsult Campaign Status - AAkonsult Pty Ltd - AppExchange
Tired of having to setup Campaign Member Status's every single time you create a new Campaign. Simply setup a list of default status values by Campaign Type and the system automatically assigns.
Just as it says on the package, AAkonsult Campaign Status lets you set up a default list of Campaign Member status values for each campaign type and automatically assigns them based on criteria that you configure. You get to skip some steps - really useful for organizations with a lot of campaigns to manage.
Once you download the app, you navigate to it via the app launcher. Then choose the Campaign Status Defaults tab. I am pretending that I am setting up a campaign for an annual cocktail party that my organization throws for its press contacts each year. It's a Public Relations type and I have four possible Campaign Member Statuses set up: Invited (this is my default), Responded Yes, Cancelled, and Attended. I set these up in my Campaign Member picklist.
Now I'm ready to begin using the Campaign Status Default App. I navigate to the app and go to the Campaign Status Defaults tab.

Choose the Campaign Type for which you want to set your default. Make it active and choose add/update.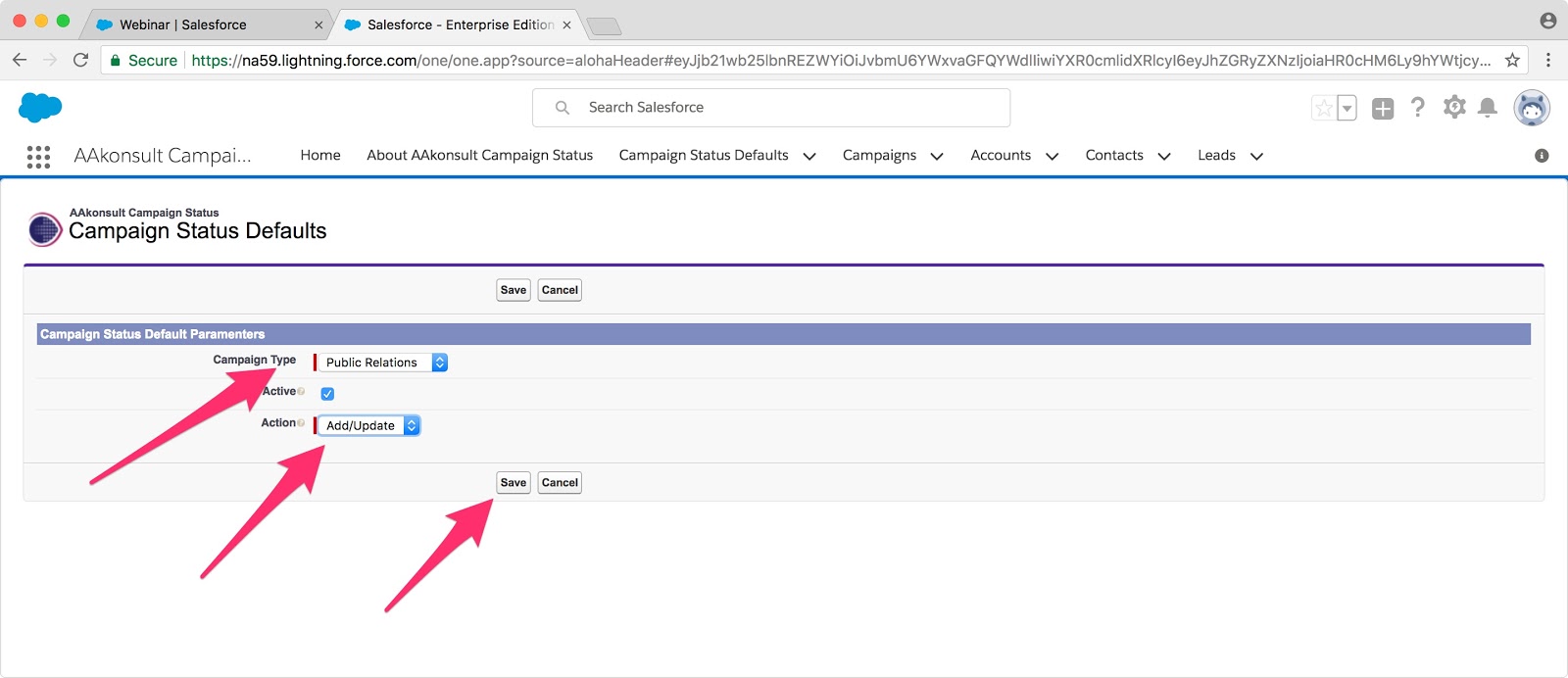 In the related list choose new to add a default value.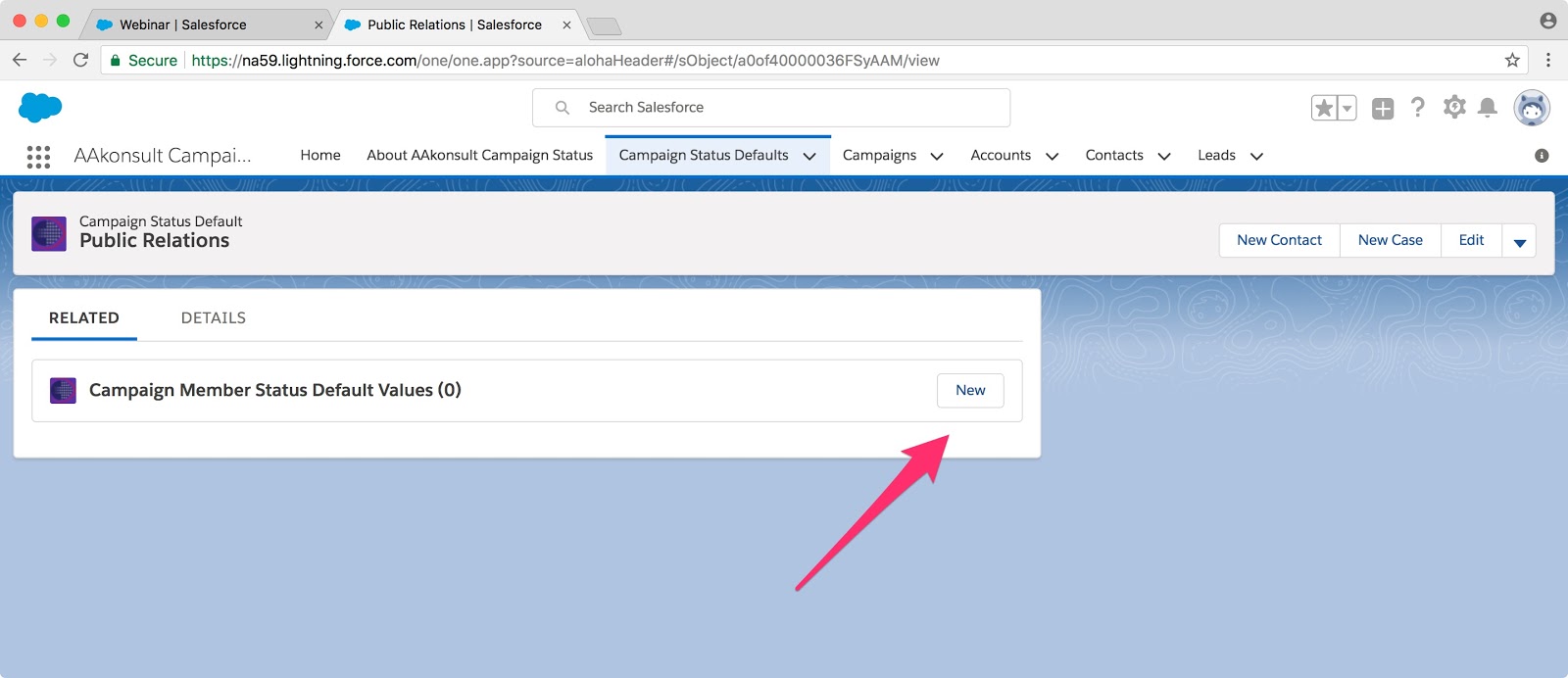 Enter the sequence. In this case, I chose "1" as I want the default set to the first interaction I have with my Campaign Members. Then choose the status you want to set as the default. (I previously set up "Invited" as a possible choice in my Campaign Member Status picklist.) Finally tick the "Default" checkbox.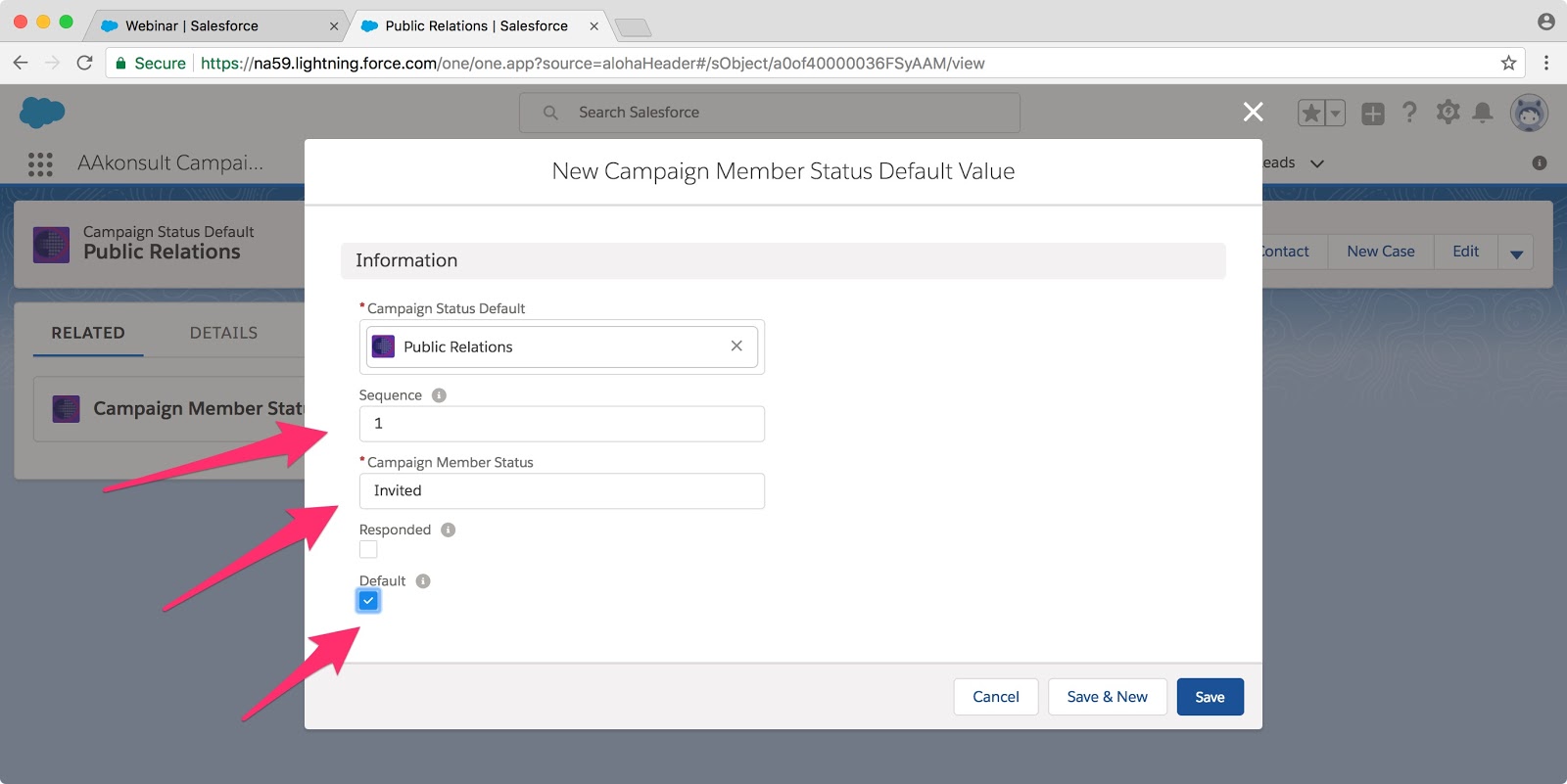 Now I set up my campaign:

I make sure that the campaign type is correct: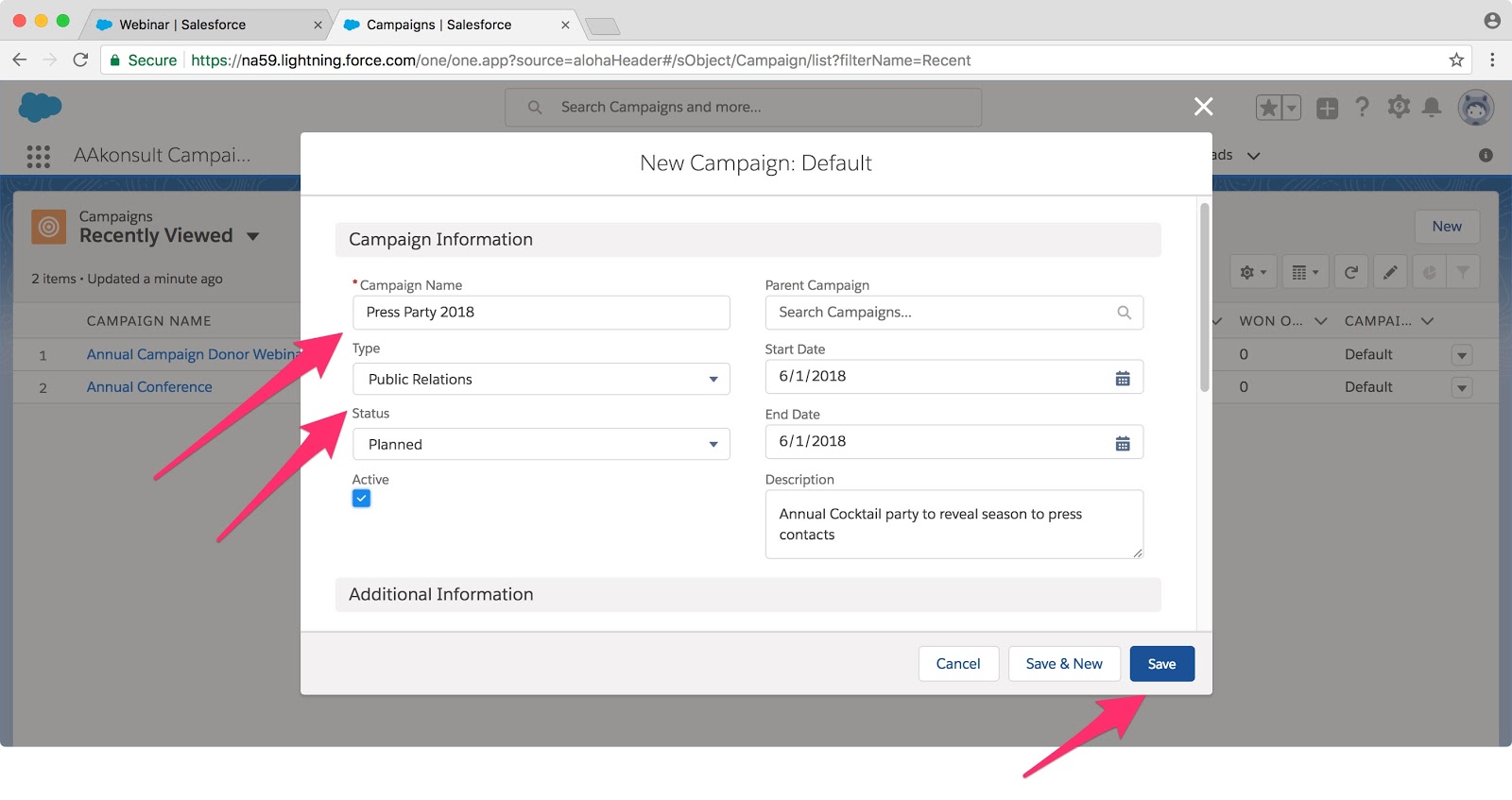 Then I add my Campaign Members.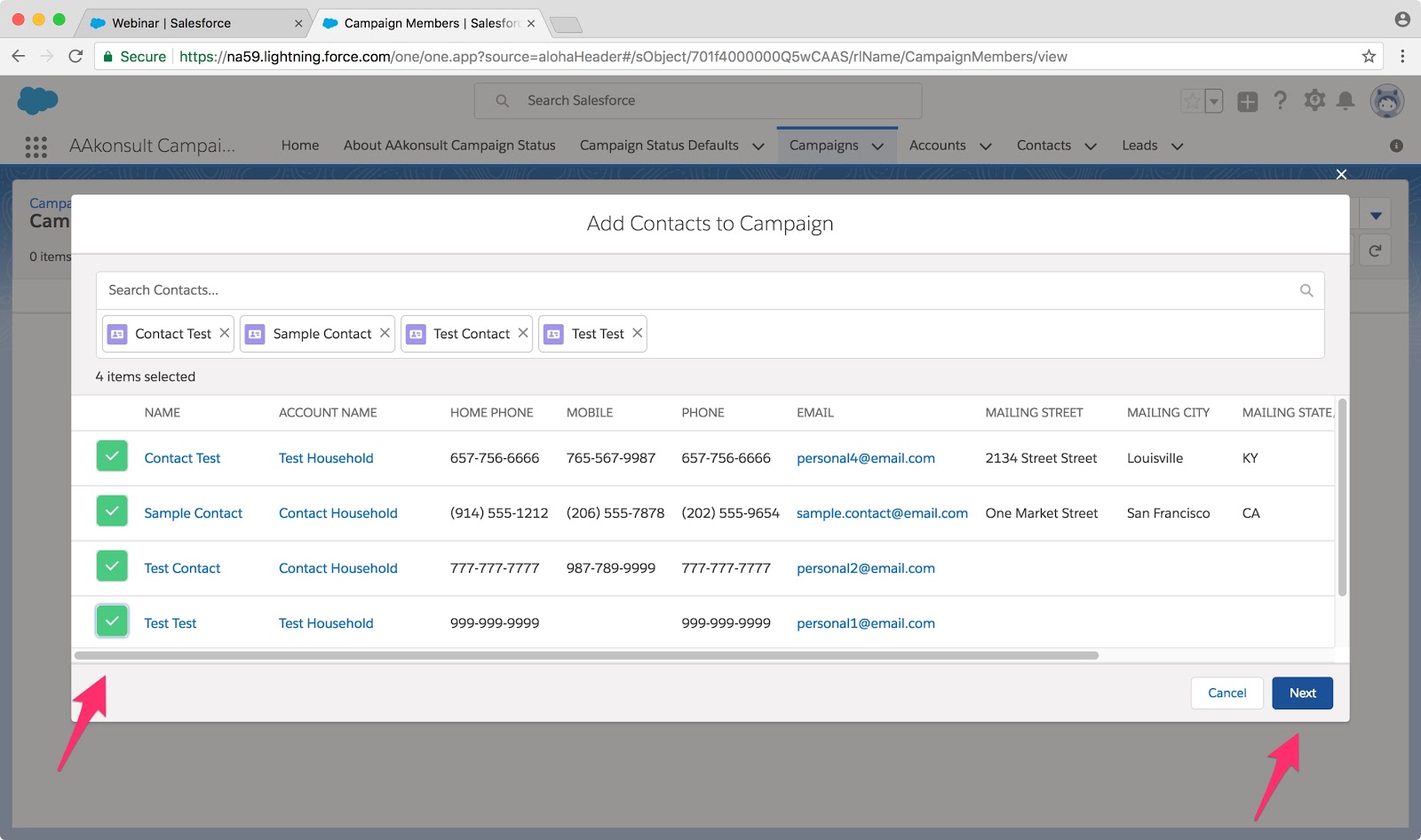 My default choice is available to me.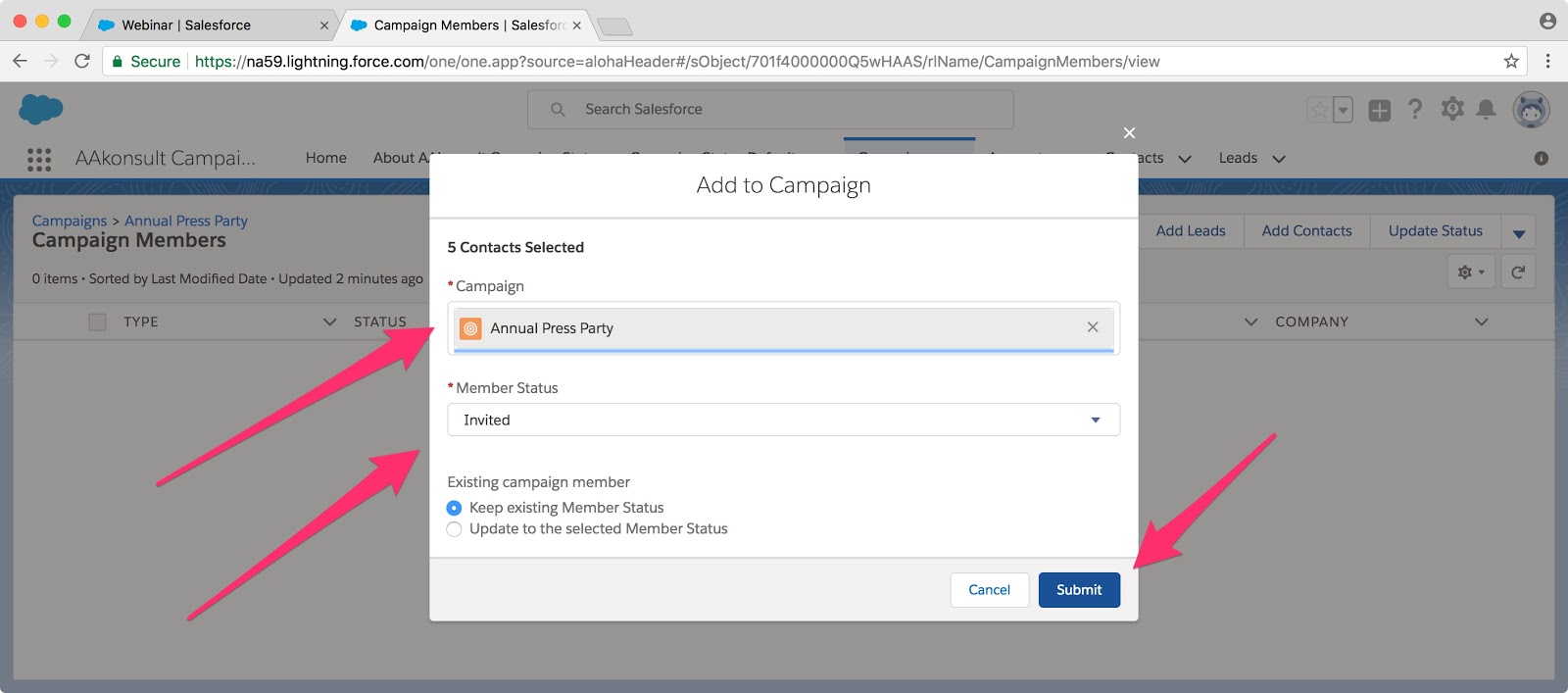 And I can check to see that all the information is correct.
The Campaign Status Default app helps us avoid clicks and get back to the important task of planning the party for our press contacts.
Jenifer Alonzo is a Certified Salesforce Administrator and Consultant at Now IT Matters.